Partners
Institute of Cancer Policy Partners
For the latest Cancer Policy videos please visit our partner ecancer
---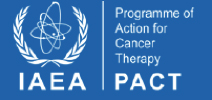 IAEA International Atomic Energy Agency (IAEA) – Division of Programme of Action for Cancer Therapy
The ICP is a member of the IAEA's Advisory Group on increasing access to Radiotherapy Technology in low and middle-income countries.

NCI Centre for Global Health
The ICP has a strategic MOU with the NCI CGH covering a wide variety of areas, particularly education & training and capability enhancement.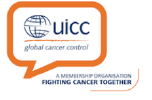 Union for International Cancer Control (UICC)
Richard Sullivan from the ICP is serving on the UICC's Board of Directors.

Tata Memorial Centre, Mumbai and the National Cancer Grid of India
The ICP through Kings Health Partners Cancer Centre have been long standing partners of TMC and the National Cancer Grid. 2014 saw the joint publication of a major Lancet Oncology series with TMC and the NCG on Cancer Burden and Health Systems in India.