There are few fields in medicine, stem cells aside as political as cancer. Even the creation of the US's National Cancer Institute was riven with politics.s
With hundreds of major philanthropic groups crowding the cancer research-funding space the furore over cuts to Planned Parenthood's breast cancer screening program funding by Susan G. Komen for the Cure was a statistical certainty. Nevertheless the fact this happened to this US organization in the way it did should be a salutary lesson to all funders to ensure absolute probity and transparency in the way that funding decision are made.
For those who missed the story (http://www.huffingtonpost.com/2012/02/07/karen-handel-quits-susan-g-komen_n_1259835.html) the issue arose when the Komen's then policy lead Karen Handel, a staunchly anti-abortion advocate, engineered a funding policy which essentially prohibited the charity from supporting Planned Parenthood's breast screening program.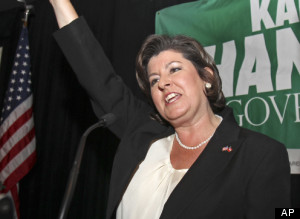 The problem was Planned Parenthood was also staunchly pro-choice. Everyone immediately spotted the politically motivated nature of this policy and the action kicked off. Despite rapidly reversing this policy the situation rapidly spiraled out of control leaving Karen Handel without a job and the board of Komen feeling like they'd gone the distance with Mike Tyson.
And lets be clear. Komen are an excellent charity with an exemplary record in both funding and advocacy, yet even they dropped the ball. But, I can hear you say, surely this is just an "American' thing; you know how partisan everything is in the USA? Not so. Cancer philanthropy is big in Europe and advocacy is growing at both national and European levels.
Organisations such as Cancer Research UK are already politically very active and the recent spate (http://www.bbc.co.uk/news/uk-scotland-17332080) over the rejection of the prostate cancer drug abiraterone as not cost effective by both the Scottish and England Health Technology reviews is only likely to intensify as more marginally effective but expensive drugs gain marketing authorisations.