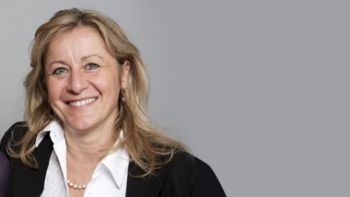 Gabriella Pravettoni is full professor of Cognitive Psychology at the Department of Health Sciences, University of Milan, Director of the Interdisciplinary Research Center on Decision Making Processes (IRIDe) and Director of the Applied Research Unit for Cognitive and Psychological Science at the European Institute of Oncology (IEO) in Milan.
She has an MS in Experimental Psychology, 1991, University of Padua, a Degree in clinical psychology, Rome 1993 and a PhD in Cognitive Science, 1996, University of Pavia.
She is Coordinator of the Master Degree Program in Cognitive Sciences and Medical Decision Making at the University of Milan, Professor of Psychology of Decision Making at European School of Molecular Medicine (SEMM) in Milan, and Visiting Professor at Guy's Hospital, King's College of London.
She is also a member of the Editorial Board of the Journal of Evaluation in Clinical Practice and of eCancermedicalscience.
Pravettoni trains Italian physicians and health insurance brokers in decision making and understanding errors, risks and uncertainties.
Her research interests focus principally on Health Psychology and Personalized Medicine, with her main publications edited in these areas, with particular attention to cognitive processes, shared decision making, patient empowerment and prevention of human error.