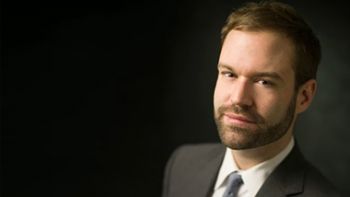 Dr. Jean-Marc Bourque studied medicine at l'Université de Montréal and radiation oncology at Western University, while also completing a 2-year Global Health Certificate at the Dalla Lana School of Public Health at the University of Toronto.
Dr. Bourque is currently enrolled in a 2-year academic fellowship at Institute of Cancer Policy, Kings Health Partners Integrated Cancer Centre, Kings College London while concurrently pursuing a Masters in Public Health at the London School of Hygiene and Tropical Medicine. The aim of his research is to understand the variations in radiotherapy demand and its key performance characteristics with a focus on inequalities. Furthermore, he works to promote the unification of global health agendas among prominent international stakeholders from North America, Africa, and Europe.
In 2011, he earned a position at the United Nation's International Atomic Energy Agency. While there, he collaborated on research and capacity building programs pertaining to cancer control in a multinational setting. For this, he received the Jean Roy Memorial Award from the Canadian Association of Radiation Oncology (CARO) for his innovative contributions to the advancements of research to the field.
Dr. Bourque has taken many leadership roles including co-founding the world's first international body of Junior Doctors under the auspices of the World Medical Association. In the past, he served as representative at the Royal College of Physicians and Surgeons of Canada (RCPSC) and continues to serve as a representative at the CARO.
Dr. Bourque received the 2013 Ontario Medical Association Resident Achievement Award, the 2014 RCPSC Detweiler Fellowship Award, and the CARO Elekta Fellowship Award.