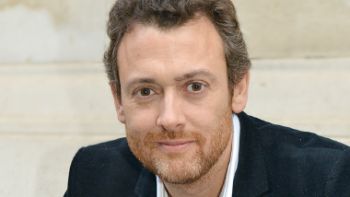 Richard Sullivan
Director, ICP
Richard Sullivan is Professor, Cancer Policy & Global Health at Kings College London and Director of the new Kings Institute of Cancer Policy. As a member of the Integrated Cancer Centre executive he leads the international strategy and is also Visiting Professor at the Faculty of Medicine, Universidad Catolica, Chile, and Washington University. Richard also serves on Kings Centre for Global Health and the Marjan Centre for Conflict & Conservation.
Richard qualified in medicine at St. Marys Hospital, London. Following training in surgery (onco-urology) he undertook a PhD and post-doctoral research in cell signalling at University College London. He then worked in a senior role in the pharmaceutical industry before spending nearly a decade with one of the worlds biggest NGO funders of cancer R&D Cancer Research UK as their clinical director. There he led on a number of major strategies including developing and launching the UK's Experimental Cancer Medicine Centres and the development of the European Comprehensive Cancer Centres program. In 2008 Richard moved back into research at the London School of Economics were he studied complex healthcare systems within the health, society and population programme having previously worked in conflict and post conflict public health settings in the Balkans, Africa and most recently Middle East. He serves on a wide variety of advisory boards, including Charite Comprehensive Cancer Centre Berlin, Irish Clinical Oncology Group, Pfizer Policy Advisory Board, et al. He is past UK Director of the Council for Emerging National Security Affairs (CENSA) a Washington-based national security think-tank where he specialised in counter-proliferation and the security implications of global health.
Richard's research programmes extend from the public policy of global cancer, to the development of public health systems in high-risk, conflict areas focusing on DR Congo, Afghanistan & Libya. In cancer public policy he has led on a number of major Lancet Oncology Commissions examining the affordability of cancer in high-income countries, global childhood cancer care and f cancer systems in Latin America. He is also chief investigator for a number of conflict and health programs including, analysis of the basic package of health services in Afghanistan, the post conflict reconstruction of Libya's NCD system and the impact of the Syrian conflict on future population health, amongst others.