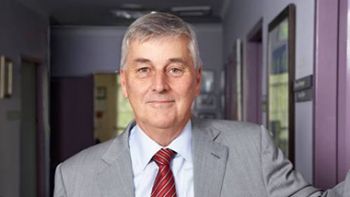 Bob Thomas graduated from Medicine from the University of Melbourne and trained in surgery at the Royal Melbourne Hospital as well as in England and Boston. He commenced surgical practice at the Royal Melbourne Hospital where he also taught medical students.
Bob Thomas was the first Professor of surgery at the Western hospital and this was followed by appointment as Professor and Director of Surgical Oncology at the Peter MacCallum Cancer Centre. He demitted from this position in December 2009 and was appointed the Victorian government's Chief Clinical Advisor for Cancer and Chair of the Advisory Council of the Victorian Cancer Agency.
Professor Thomas has been heavily involved in the development of cancer reforms within Australia. He has been a past President of the Clinical Oncological Society of Australia, Chair of the National Committee creating the Colorectal Cancer Guidelines and a member of the Ministerial Taskforce on Cancer. He was instrumental in the development of the discipline of Surgical Oncology in Australasia and was responsible for the creation of the Surgical Oncology Group within the Royal Australasian College of Surgeons. He is the immediate past Editor-in-Chief of the ANZ Journal of Surgery and has served as Chair of National Health and Medical Research Council panels. Professor Thomas has ongoing research interests in the molecular pathology of gastrointestinal tumours.
He has published over 100 peer reviewed scientific papers and book chapters. He was honoured by the Royal Australasian College of Surgeons with the "Excellence in Surgery Award".
Professor Thomas is passionate about cancer reform, working to provide all Victorians with the benefits of multidisciplinary care, appropriate psychosocial support for cancer patients and carers and access to the best translational research.